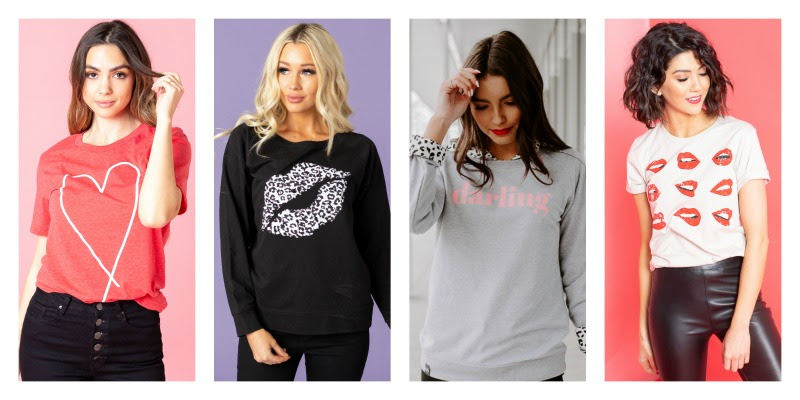 Valentine Graphic Tees - These are great for Valentines, but basic love themed enough that you can rock them all year long! The best part?? Cents of Style is doing these graphics
BUY 1 GET 1 FREE
so you can snag two tees for under $15.00 each, mix and match buying a sweatshirt for now and a tee for later!
LOVE Graphic Launch- 2/3/20- VALENTINE'S Graphics BOGO Starting At $15 w/code: VDAY
BUY 1 GET 1 FREE - Valentine Graphic tees and sweatshirts
The code is
VDAY
and it allows you to mix and match buying one item and getting another item
FREE
+ FREE SHIPPING! The code is active until 02/06/20 at midnight!