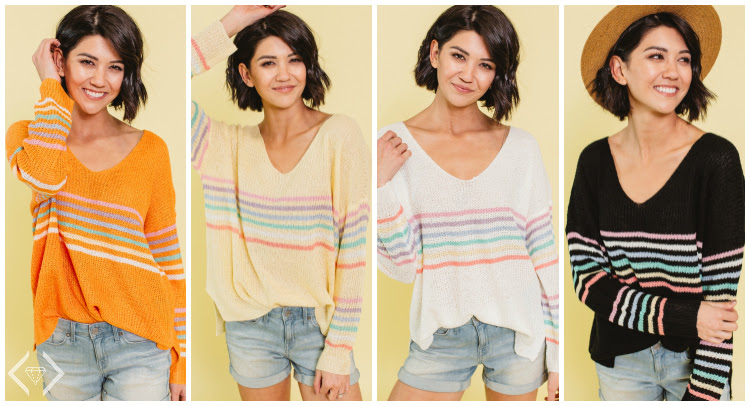 Across the country we are ready and waiting for Spring and warmer temperatures, however, it still can be cold outside and you may be in need of a layer or two. So, today the folks at Cents of Style has bright, happy, spring sweaters on sale. Adding a bright colored sweater layer is an easy way to regulate your temperature during these volatile months, while still staying on trend.
Fashion Friday- 4/5/19- Spring Lightweight Sweaters- 40% off & FREE SHIPPING w/code SPRING40
Sweaters starting under $15 & FREE SHIPPING.
Code:
SPRING40
(it takes 40% off the lowest marked price)
Active Dates:
04/05/19 until 04/08/19 at midnight.