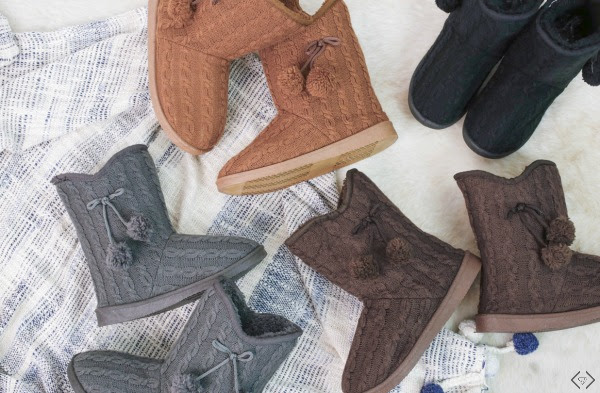 HINT: These are just $12.95!
Girls night out or girls night in? With these cozy fall slippers, you won't have to choose! We have styles made for a relaxing night at home and styles you can actually wear out and about (yes, slippers in public!). From moccs to boots, there's a
Slippers
style for everyone. Your readers will love the variety and versatility of our fall
Slippers
. Even Cinderella wishes she could have ditched the glass slippers for a trendy, knitted pair. We're particularly excited about our slipper collection because they're BRAND NEW! You get first dibs on sharing them with your readers! If you peek at the landing page, you'll see we're prepping everything today, but luckily, we've included photos, so you can see all of the new styles!
Fashion Friday - 10/13/17 - Fall Slippers for $10 OFF + FREE SHIPPING w/code COZY17
The code is
COZY17
and it will take $10 OFF, with FREE Shipping! The code is valid
10/13 - 10/15