Nothing can make or break your outfit more than what you decide to accessorize with.
Earrings
are always a great go-to accessory because you can never go wrong when it comes to adorning your ears. They also make great gifts for the holiday season (yes, it's already that time again).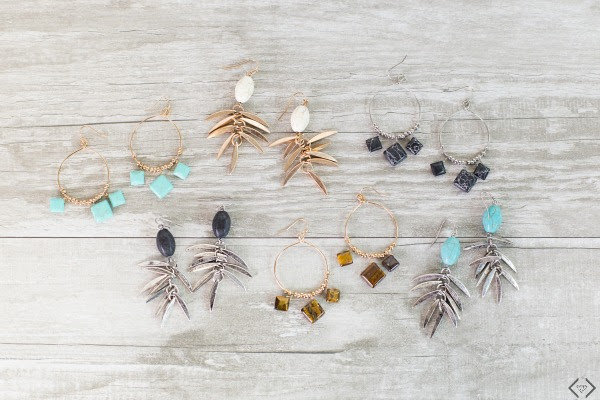 Stocking up on your favorite styles of earrings is a must as we enter the season of sweaters, boots, and holidays. Whether you're into bold, statement earrings or simple, understated studs, you'll easily fall in love with this selection.
2 for Tuesday - 9/19/17 - 2 Pairs of Earrings for $14 (only $7 a pair) + FREE Shipping w/code 2FOREARS
The code is
2FOREARS
and it will make the final price
$14 when 2 pairs of earrings are purchased!
That's just $7 a pair! The code is valid
Tuesday, 9/19 only.
Style Tips
*Have multiple piercings? Mix and match your earrings for an edgier, yet trendy look.
*Dress up a monotone outfit with colorful, dangle earrings. Make sure to wear your hair up to show them off.
*If you're dressed more on the casual side but want to look a little more put together, throw on your favorite tassel earrings. This is a great trick if you don't have a lot of time to get ready in the morning.
*Worried that your earrings might distract from what you're wearing? A simple stud goes perfectly with any outfit without taking the focus off of your killer ensemble.