No matter the season or what your style is, a good basic tee is a must-have staple! And we all know that once you find that perfect tee, not having it in every color is not an option. T
2 for Tuesday - 9/12/17 - 2 Non-graphic Tees for $20 + FREE Shipping w/code 2FORTEES2
The code is
2FORTEES2
and it will make the final price
$20 when 2 tees are purchased!
That's just $10 a tee! The code is valid
Tuesday, 9/12 only.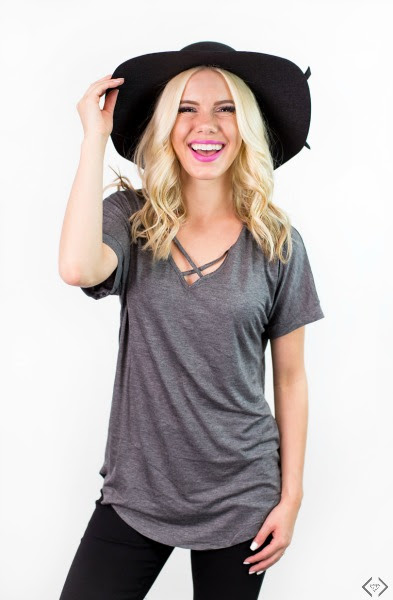 Style Tips
*Dress up any tee by tucking it into your favorite skirt. Add pumps and your favorite jewelry to complete the look.
*Keep it professional by pairing your tee with trousers and a classic a blazer.
*To rock the athleisure trend, wear your tee with slim-fit sweatpants or leggings, and colorful sneakers.
*For a casual chic look, tie a knot in your tee and wear with high-waisted bottoms.
*Tees can even be formal! Pair your basic tee with a ball skirt, heels, an updo, and smokey eyes.