The
Bootie
is having a moment...or a few. This is a trend that is year round for 2017 - watch for these styles to carry you through all the way to Fall and beyond. There are many ways that a
Bootie
can be your best friend headed into Spring and they are the easiest way to keep your Spring outfits on trend.
Style Steals - 3/20/17 - Spring Booties for $10 Off (Starting at $20!) + FREE SHIPPING w/code BOOT
The code is
BOOT
and it will take
$10 off the lowest marked price, with FREE SHIPPING. Styles will start at $20!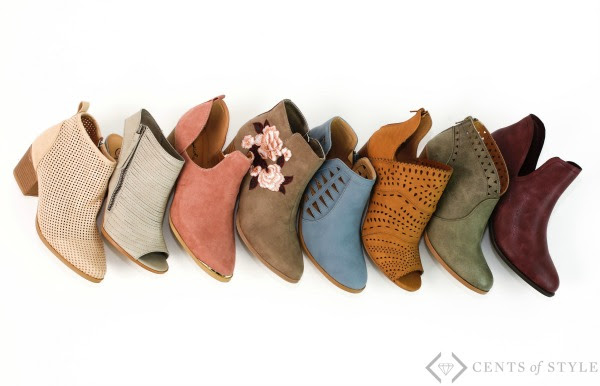 Style Tips:
Unexpected Details! Bows, ties, gold toes, texture, fringe, zippers....Details are your friend and keep your bootie style totally updated.
Open Spaces! Open toes, cut out sides...however you get that space, these cut outs make your booties look right at home in your Spring wardrobe.
Perforated Style! This look is right on trend and makes your foot just feel springy. It's a little extra attention to the body of the boot, and is a mix between that necessary detail and open space.
Pair your new booties with your swing dress, jeans with color, your comfiest boyfriend jeans...pretty much everything. Style has met comfort, and we are on board!