The '70's are swinging back around. Think high-waisted bell-bottoms, lace up shirts & dresses, great jewelry & suede. Literally, A Gypsy Soul. With this brand new collection, we have easy styling pieces where you can add a little 70s or go "Far Out" and experiment with layer upon layer of fringe, suede and romantic florals. This collection has our hearts, friends.
Style Steals - 8/8/16 - A Gypsy Soul Collection for 20% OFF + FREE SHIPPING w/code GYPSYSOUL
.
The Crochet Detail Top comes in 5 fantastic colors and will be just $19.96 during the Style Steals promotion.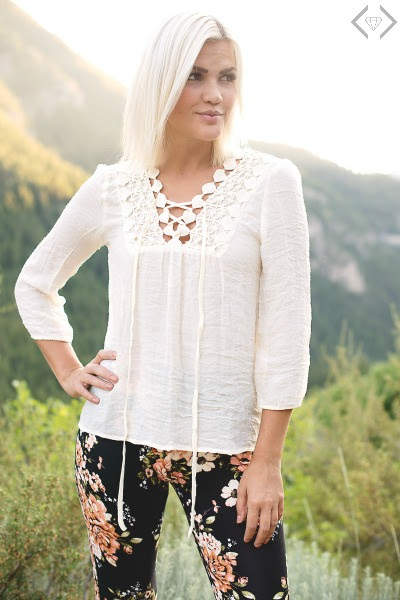 We are also loving this Cici Relaxed Fit Maxi Dress. It comes in both Grey and Black and will be just $23.96 + FREE SHIPPING for the promotion.
With "A Gypsy Soul" from Cents of Style YOU can try the 70's trend, accessibly. Here are some tips to help you feel the groove.
Try incorporating one item into your standing wardrobe, like the Kiki or the Liza-- both tops you can wear with your current skinny jeans, but will easily accent our Jentry high-waisted flairs when you're ready to Fly Like an Eagle.
Just try an accessory. If you aren't looking for a big investment, add our Rosie or Jaylen glasses to your air-dryed summer hair for touch of Gypsy.
Focus on the details- colors & patterns, like Rust & Paisley, that evoke that time, lace-up details or fringe that would let you Dream On at an Aerosmith concert.
Still frightened of being too Far Out? Try our Gypsy Soul graphic t-shirt, paired with the Alex Tie-Dye kimono for the fall, so others know where your heart really leads-- and maybe your wardrobe will soon follow.