Summer is here, and oblong scarves are a perfect Summer accessory. Cents of Style has bright colors and patterns, and the perfect ways to wear them.
Style Steals - 5/23/16 - Oblong Scarves for 50% Off + FREE SHIPPING w/code SCARF4
.
Coupon Code: SCARF4 (The code will take 50% off the marked price in the cart, with FREE SHIPPING.)

Keep an eye out for the neon aztec scarf, neon lace print scarf for $9.98, & the tree print scarf for $13.48 each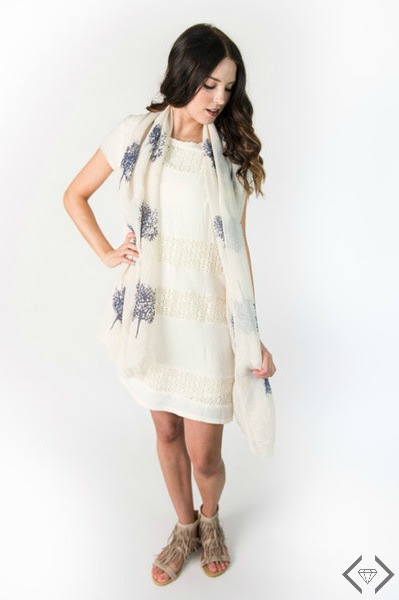 5 ways to wear an oblong scarf in Summer are:
Wear as a cocoon shrug by typing the short ends as arm holes and putting it on with a tank and jeans.
Turn your scarf into a vest by halfing the scarf and tying the middle to the two edges, creating arm holes with a small tie. This creates a racerback shape in the back. Put your arms in, and you have a long vest. Super flowy and bohemian - such a great look for Summer with shorts and a tee!
Wear your favorite scarf over your swimwear! Make a quick halter top dress by twisting the edges, and tying behind your neck.
Another swim coverup option is to tie around your waist as a simple skirt, or to tie it as a strapless dress with one tie knotted or put in a cute bow.
Wear your scarf as a top! Put it over your shoulders, and belt it around your waist. You can play with it and make it funky and asymmetrical, or with clean lines. It's great with a tee and jeans or shorts for a night out with the girls!