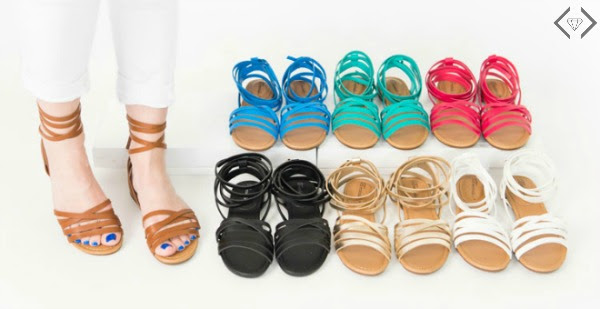 "Try to be a rainbow in someone's cloud." Maya Angelou said. An array of colors and styles await you with Fashion
Friday this week
. Fashionable products with 5, 10, even 20 different color variants are on sale.
Fashion Friday - 4/1/16 - Rainbow Collection 50% Off (starting at $5.98) + FREE SHIPPING w/code RAINBOWS
.

Coupon Code: RAINBOWS (The code will take 50% OFF each item in your cart, with FREE SHIPPING.)
Keep an eye out for the strappy sandals for $17.47, semi-precious stone teardrop necklace for $11.48, a candy colored necklace for $5.98 & a funky fur pom pom keychain (can you say best gift ever?!) for $9.98. And, as always, FREE SHIPPING with no minimum order.