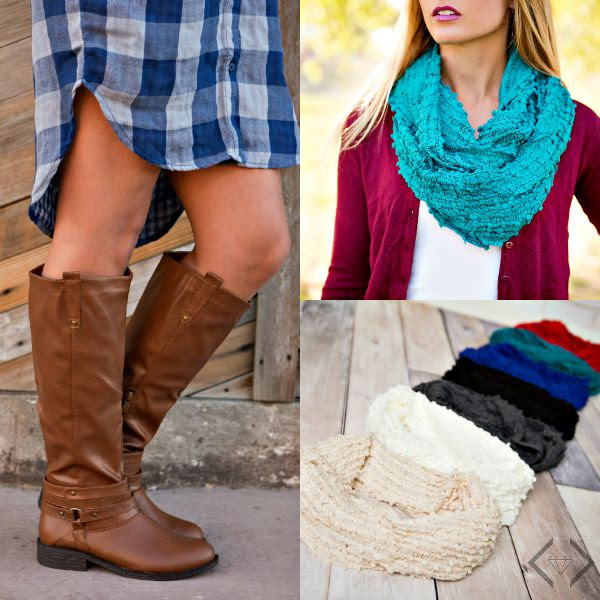 Happy Birthday Fashion Friday is here!
Today
9/11/15, Cents of Style is celebrating with their annual Boot & Scarf Combo deal for $32.95! One of the biggest deals of the year!
Boot & Scarf Combo - $32.95 & FREE SHIPPING w/code BOOTSCOMBO
Here is a step by step instruction on how to get the boots and scarf for $32.95 & FREE SHIPPING!!!
1. Add boot to your cart
2. As soon as the boot is added, a pop up will appear and offer to add the scarf for $4.00
3. Proceed to checkout
4. Additionally, when checkout button is clicked a boot cuff offer will popup for $2.99
5. Apply "BOOTSCOMBO" coupon code and it will drop the price of the boot and scarf to $32.95 (plus $2.99 if cuffs are added)
6. FREE SHIPPING- as always, with Cents of Style.

The boots on this special promo are a darling tall riding boot with strap and buckle detailing. They have a half zipper on the inside and a fair amount of room in the calf. They come in two colors, black and tan. The scarf is a knit infinity with small pom-like knit details. It comes in 7 great fall colors. The cream is my favorite! These are two amazing items that they are offering at an UNBEATABLE price, well over 50% off the original.
Additionally, they will be offering their black boot cuffs at checkout for only $2.99! You can potentially get an entire fall look with boots, scarf, & boot cuffs for under $36.00!