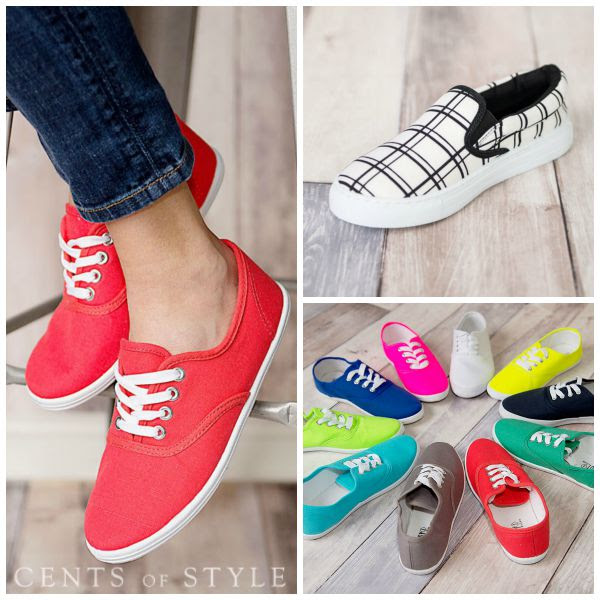 Fashion Friday for today consists of a collection of
Summer Sneakers
for 40% OFF & FREE SHIPPING. Most sneakers will start at $14.97, but look for our colored canvas sneakers for an extra low price!
These sneakers are the perfect casual day shoe. Go traditional and wear them with your favorite jeans, any of these sneakers will quickly become your go-tos for a day running errands or a play date at the park.
Fashion Friday - 7/24/15 - Summer Sneakers - 40% OFF & FREE SHIPPING w/code FFSNEAKERS
.
Additionally, with a purchase of any pair of sneakers they are offering one of our beautiful statement necklaces for $2.99 at checkout.