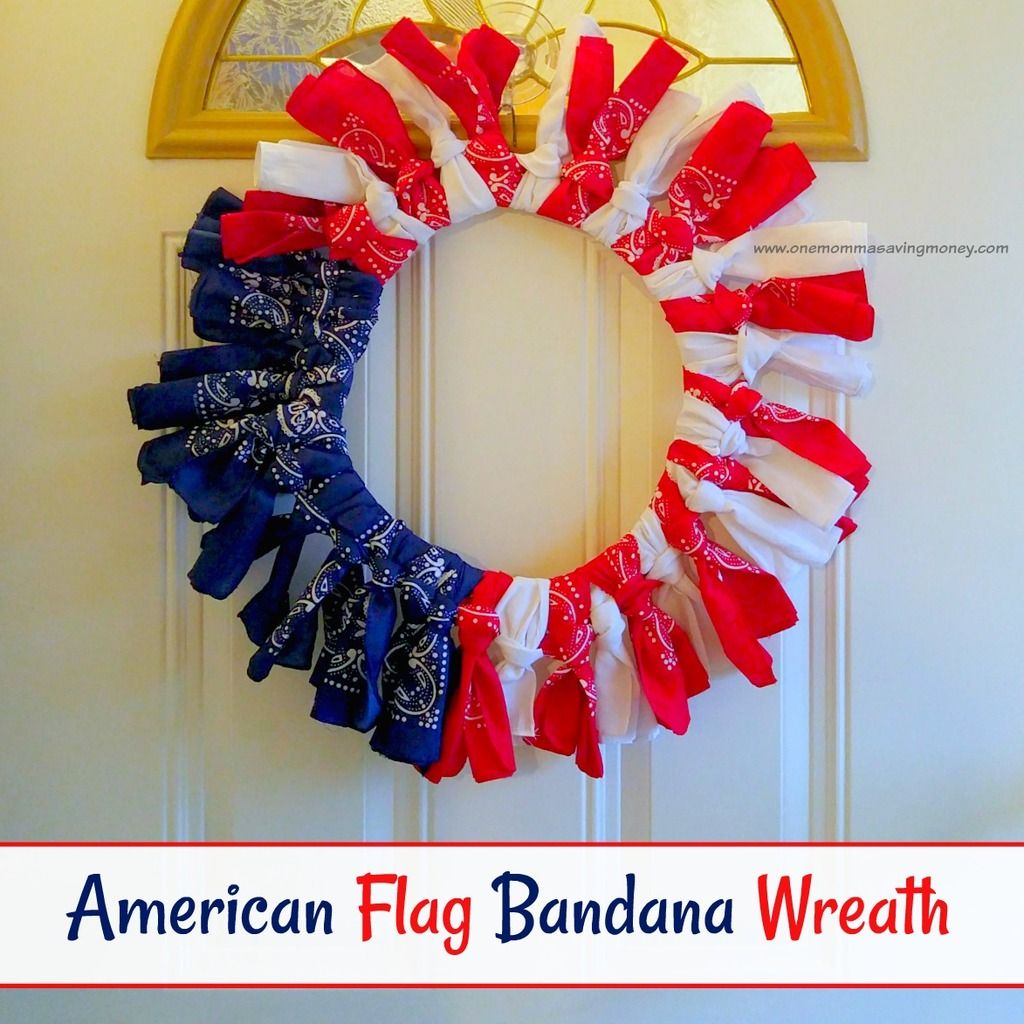 The Fourth of July is coming soon and whether you are wanting to get crafty this year or host a party,
Oriental Trading
has you covered They have everything that you need, party supplies, table decorations, favors, craft items and more!
This year I decided to get crafty and make an American Flag Bandana Wreath with items from
Oriental Trading
!
What you will need to create your
American
Flag
Bandana
Wreath
:
6 red bandanas
6 blue bandanas
6 white bandanas
Scissors
18 inch metal mesh wreath
Hook to hang the wreath
Here are the items that I used from Oriental Trading to create my wreath, We had enough bandanas to make two wreaths!
(

IN-48/2150)

DIY White Bandanas - 12 pcs. (13.99)
(IN-15/2000) Red Bandanas – dozen ($7.98)
(IN-15/2001) Classic Blue Bandana dozen (7.98)
(IN-13670184) Wreath Frames – 3pcs ($9.97)
This is such a fun and easy craft that my 11 year daughter made one along side me! First thing is remove the tag from the bandana and then cut each bandana in half. Just fold the bandana in half and cut along the crease! My daughter used some jars to hold her bandanas in place to make sure she cut hers nice and easy (we will be using those same jars in another upcoming project!).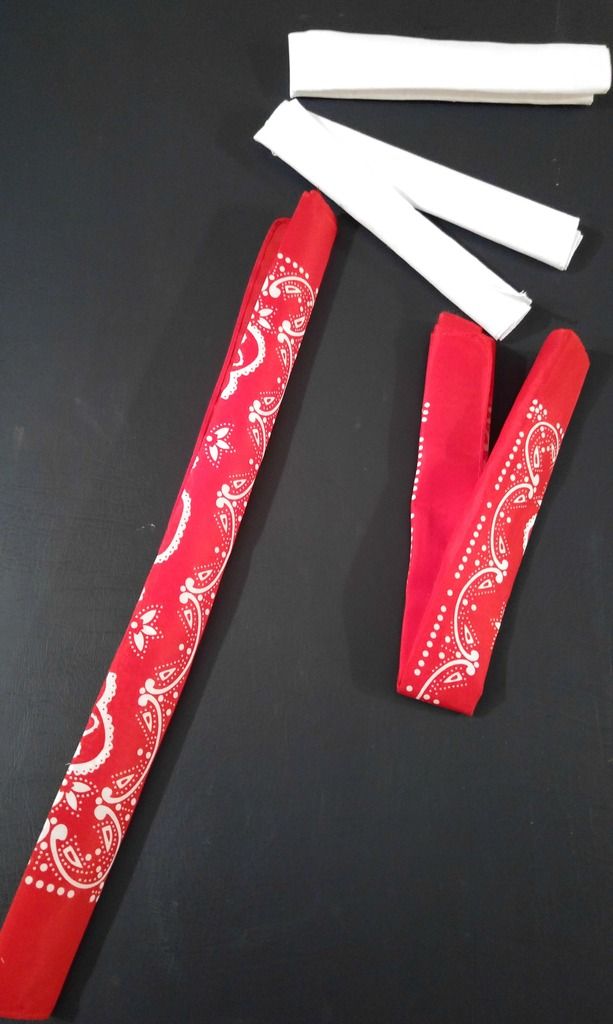 Roll the bandanas. Start with the raw edge and roll it about an inch thick. Then fold them in half making a V shape.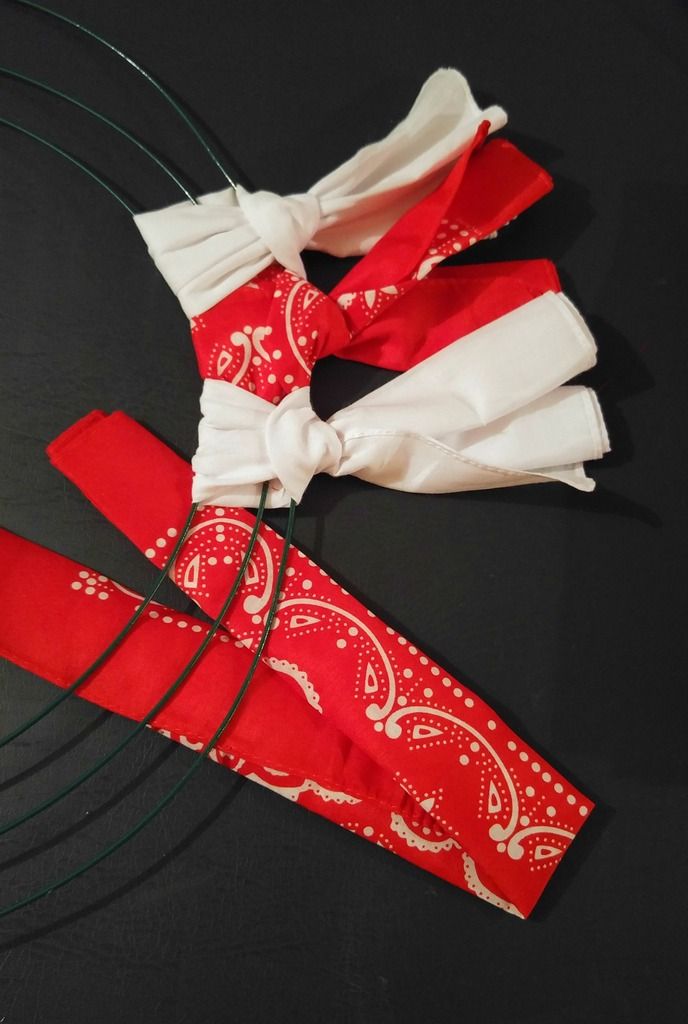 Place the V shape under your wire wreath with the folded edge on the outside.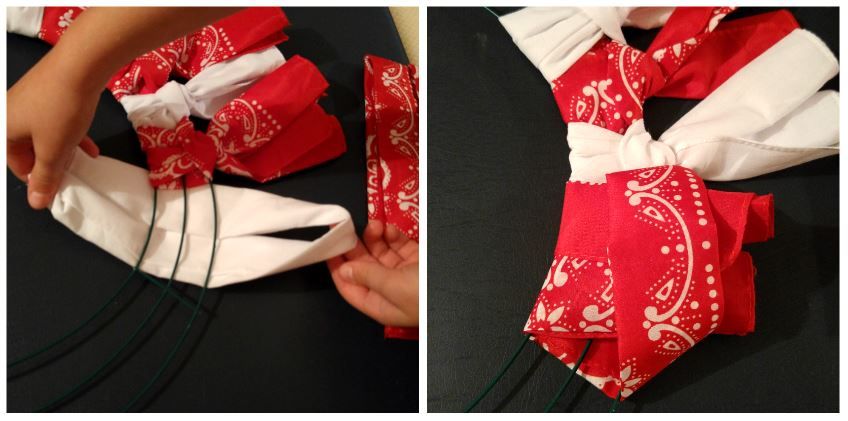 Pull the ends through the V shaped loop you just made. The ends of the bandana will be facing the outside of the wreath as shown in this photo. Continue alternating the red and white colors until you have added all of them to the wreath.
Next do the same steps above with the blue bandana strips.
Use a pipe cleaner or a metal hook to hang it off of your door hanger, wall, etc.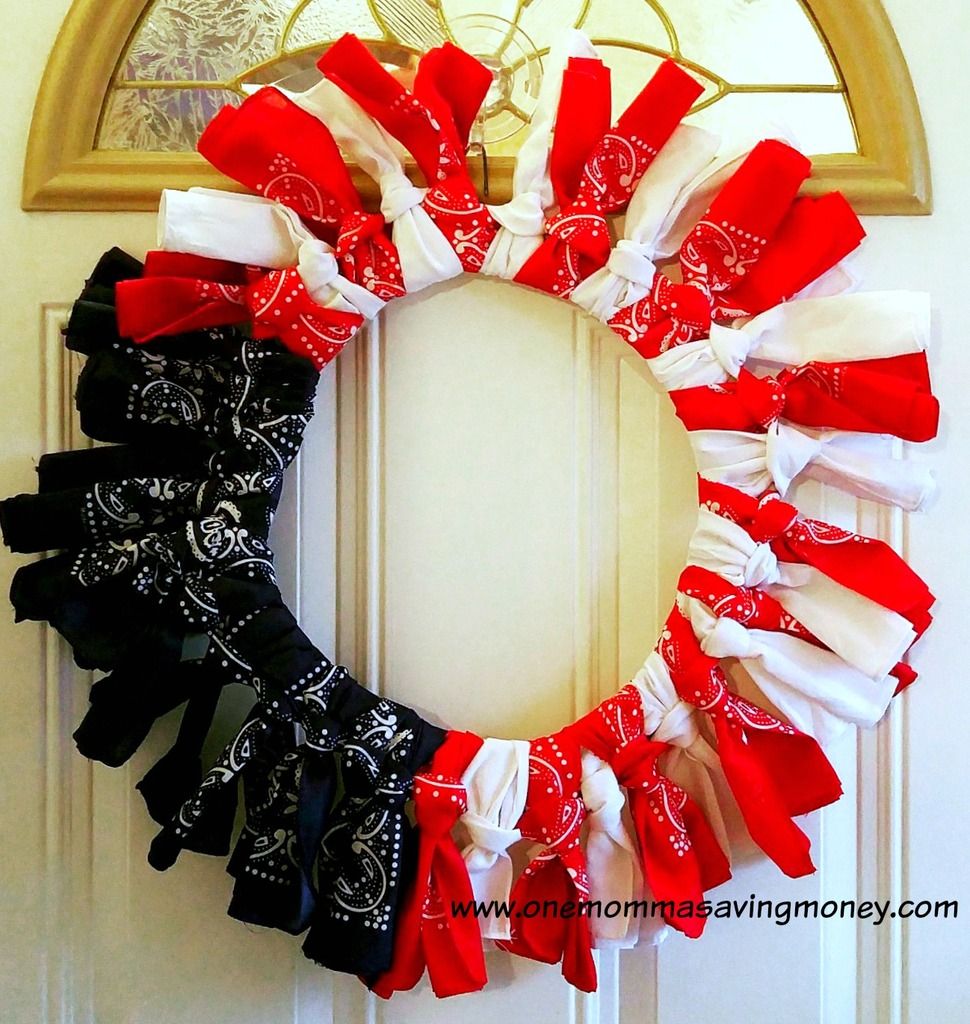 Need some non-crafty ideas for the 4th?
Games are a must, while kids are waiting for the fireworks to go off. So pickup some
Mini Flashlight Key Chains
from Oriental Trading. Just add batteries and you are ready for some outdoor fun! Kids will love playing Ghosts in the Graveyard to past the time!
Another must for the 4th is
glow sticks and necklaces
. Even when you leave home and head to the city to watch fireworks, vendors peddle expensive glow products. Save some money and purchase glow products ahead of time. Perfect for home, while out and about and more. Kids and adults will glimmer and glow when they wear these bright rope necklaces, bracelets or glow sticks around their neck. These are also a great way to keep and eye on the kids when your youngsters play in the yard after dark!
Need more party ideas (recipes, games, crafts and more)? Then head over
here
and see all that Oriental Trading has to offer! They are the go-to shop for summer fun!
Stay tuned for some 4th of July Luminaries coming up in another post that you can make for home!
This is a sponsored post, I will receive free products in exchange for this post. Regardless, I only recommend products or services I use personally and believe will be good for my readers. I am disclosing this in accordance with the Federal Trade Commissions 16 CFR, Part 255 Guides Concerning the Use of Endorsements and Testimonials in Advertising. Full Disclosure Policy